With more than 80 years' experience dedicated to solely pioneering water purification systems.
We are absolute specialists in the engineering, service and support of water purification systems. Dedicated to research and innovative product and solution design, we work closely with leading laboratory instrument companies to customize and develop solutions for specific requirements.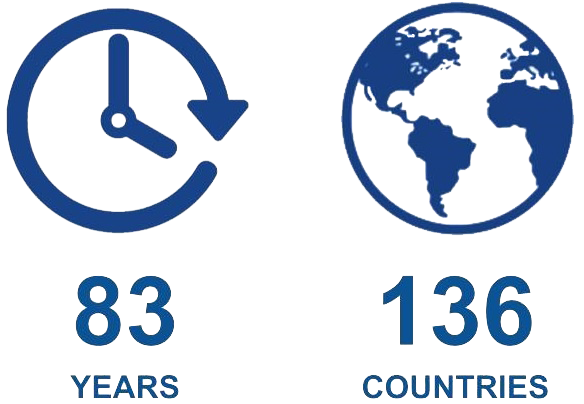 Why Choose ELGA LabWater as Your Laboratory Water Partner?
Our commitment to developing and providing you with pure water means that you can focus and concentrate on obtaining accurate and reliable results.
Our R&D facilities work to provide products dedicated to supplying you with ​the right water quality for your laboratory application.
Our products are designed to have the lowest possible impact on the environment at all stages. We can calculate the carbon value of all our products throughout their lifetime.
Global Service and Supply Chain Network
With a network of over 60 Approved Business Partners and Lab Water Specialists worldwide, we guarantee an unrivalled package of service and support.
"Our partnership with ELGA LabWater has been running for a number of years, and we recommend ELGA's MEDICA series of high flow systems for all our customer installations. The ELGA team is always very helpful and quick to respond, and routinely visit customer sites to test the water supply and ensure that they recommend the most appropriate system for each installation. Their wealth of experience means that they always consider the many different factors which can affect the laboratory's water supply, incorporating these into their recommendations, and it is this thorough approach that initially made us choose to work with ELGA."